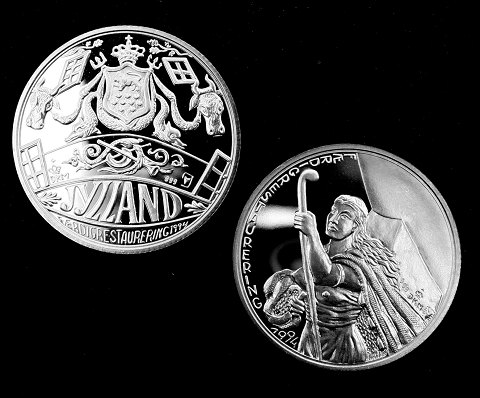 Fregatten Jylland, medaillesæt af finsølv (2)
Description:
Fregatten Jylland, medaillesæt med 2 medailler af finsølv (2 ounces tilsammen).

I samarbejde med den Kgl. Mønt har Den Selvejende Institution Fregatten Jylland fremstillet dette medaillesæt i anledning af færdigrestaureringen af Fregatten Jylland i 1994. Mønterne er prægede med portræt af henholdsvis Frederik VII og HKH Prins Henrik. Avers motiver fra Fregatten Jylland på rev.

Original salgsæske samt et stykke tømmer fra fregatten medfølger.


Information from seller:
This item is not for sale at auction - but can purchased right away. The "Buy now" price is all inclusive - there is nothing added, except possible shipping costs.
Note! Prices are subject to prior sale.