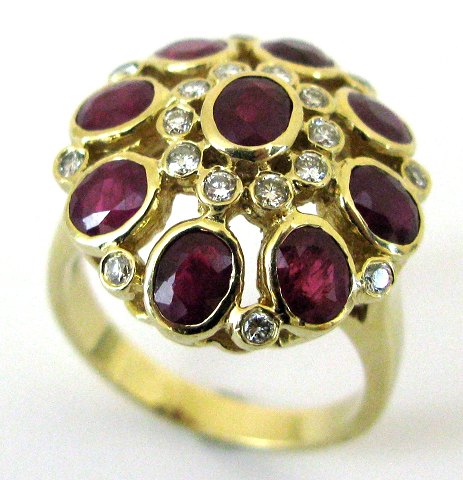 Ring af 14 kt. guld med rubiner og brillanter 0,30 ct.
Description:
Rosetring af 14 kt. guld, prydet med 9 oval facetslebne rubiner 4 x 5 mm, omkranset af 18 brillantslebne diamanter, samlet ca. 0,30 ct. Front diameter 22 mm., Ring Str. 60, samlet vægt 9 gr.
Information from seller:
This item is not for sale at auction - but can purchased right away. The "Buy now" price is all inclusive - there is nothing added, except possible shipping costs.
Note! Prices are subject to prior sale.