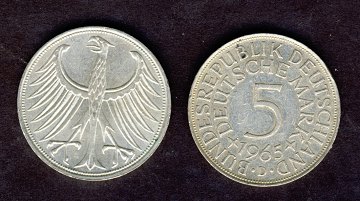 5 DM 1951--1974 is bought for 20,- DKK each. Big or small quantities - everything is interesting.
Description:
We need this type - date does not matter.
Information from seller:
Just mail to this adress: PR, Skt. Clemens Torv 15, DK-8000 Aarhus C., Denmark. Call +45 86 12 12 95 for questions and give up IBAN account for transfer.