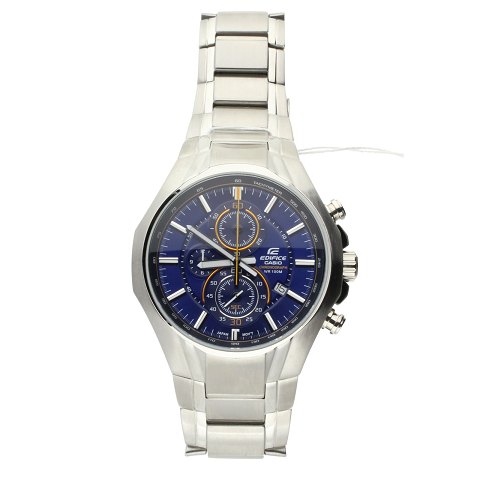 Casio Edifice - Fabriksnyt herrarmbåndsur
Description:
Maskulint Casio Edifice herreur med quartzværk, udført af rustfrit stål med blå urskive.
Ref: EFR-522D-2AVEF
Uret har selvlysende urvisere og stregindikation.
Armbånd, rustfrit stål
Urkasse, rustfrit stål 44 x 10 mm
Nypris 1898,-
Fra ophør
Information from seller:
The Watch is sold for a customer who claims it to be in working order - but ebuy.dk gives no warranty for the functionality.